YOUR TRUSTED PITTSBURGH LOCKSMITH.
YOUR TRUSTED PITTSBURGH LOCKSMITH.
WE MAKE THINGS QUICK & SIMPLE
PROFESSIONAL SERVICE WITH QUALITY AND CUSTOMER SATISFACTION
We provide local locksmith services in Pittsburgh, PA. Our locksmith technicians provide locksmith services for your commercial, residential, and automotive locksmith needs. Our certified locksmiths are ready to assist you. Whether you have an emergency lockout or need locks changed, we're here when you need us most.
Vehicle Lockout – Fast Solutions Now!
Are you in a vehicle lockout situation? Keys stuck in the door lock? Not a worry, for all vehicle lockout situations with keys stuck requires a key extraction from the professionals. Attempting to extract a key on your own will result in damages that are sometimes beyond repair. Call the experts and get the problem sorted out fast and hassle-free. Better yet, take advantage of the affordable prices and efficient staff that will have your problem solved in no time at all so you can get back to your routine.
Copy Vehicle Key- Best In The Business
Getting a copy vehicle key doesn't need to be expensive. Cloning a key is simple and easy for those who have the know-how and the right tools to complete the job. Did you know getting a locksmith to copy vehicle key is cheaper than your car dealership? The copy vehicle key job can only be done by the team who specializes in the job. You run the risk of damaging your car lock or ignition if you are using a key that hasn't been copied properly or that has been cut on low-quality materials. Get the job done right today.
New Key Fob- Talk To The Experts
You know that horrible feeling when you feel for your keys and cannot find them. After frantically searching and not finding them, you start researching how much a new key fob is going to cost. Whether your keys are lost or broken, you need a new key fob asap. Ensure you seek advice from a professional about a new key to ensure you get the best deal. Avoid being locked out of your car with lost keys; get yourself a spare just in case you need them. Better safe than sorry. Enquire about the benefits of a new set of keys.
Building Lockout- Commercial Lock And Key Solutions
Here we have the Building lockout team who can provide you with a quality commercial building lockout service. If you have suffered a building lockout, get the professionals to get you back inside fast. Most times, getting you access again is easy and requires picking the lock. Due to the skills and professionals possess, the job can be done without any damage to the lock. No matter what type of business you have, there is a solution that is in hand, ready to be applied to your problem.
Re-key Lock – Quality Services With Great Prices
It is relatively easy and affordable to re-key lock. Getting re-key lock done ensures that the previous keys that you were using will no longer work in the current lock. A re-key lock is a great alternative to getting a full lock replacement done and even costs nearly half of the price. To get a re-keying it takes skills and the right tools to use the existing pins and create a new combination. Once the new combination has been completed, you will be given a new set of keys making the previous keys useless. Enquire today.
Install Hardware – Product Installation With Fast Service
Do you need a locksmith to install hardware? A locksmith can install alarm systems and even fit a new door lock to your vehicle. These days it can be hard to find a reputable locksmith company that will install hardware for a legit price and quality products. Stop searching and go with the locksmithing team that can install whatever type of security hardware you need. Not sure what products are suitable for you? No worries, the team can offer valuable advice about the right products for you, order them in, and install them for you. Call the team today.
Repair Hardware – Get Everything In Working Order Again
Do you need a locksmith to come to your location and repair hardware that is malfunctioning? That won't be a problem. With affordable prices and fast services, there is no need to look anywhere other than the locals who are willing to go above and beyond to repair hardware, so everything is up and running again fast. From repairing locks to repairing key fobs that suffered damage. To get more information about the affordable prices and what the team can repair for you, pick up the phone and talk about your problem today.
Quality Locksmith Services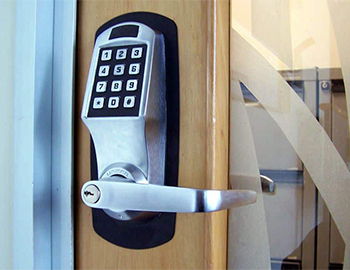 Commercial
Time is money – we are here to assist you in security solutions for your business. We can do fresh lock installations, re-key existing locks, and more!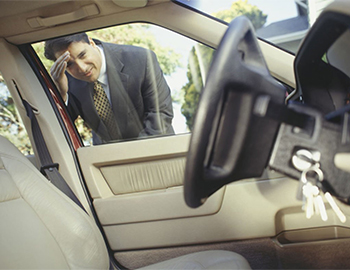 Automotive
Accidentally locked yourself out of your car? You can always call M&N Locksmith Co. of Pittsburgh and we will immediately send one of our experienced car locksmiths.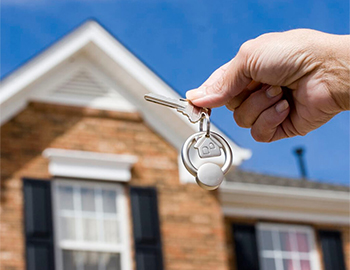 Residential
Our professional team will work with you to understand your home needs and deliver home security solutions for you at the most affordable rates in the area.

Courtney Morgan
Local Guide · 26 reviews
From the first phone call to getting inside my apartment only to 50 minutes. Matan was kind and professional, I am forever grateful.

Lee Hebert
7 reviews
I googled locksmith and my zip code and M&N Locksmith popped up first. I called, Matan answered and we scheduled an appointment for the next day (could have been same day, but my need was not urgent). Matan was very professional, knowledgeable and helpful in pointing out a few other things. He even consulted on another issue I'm having, made a call to a business associate and I'm getting that issued fixed today as well. Couldn't have been more satisfied actually. In a time where customer service comes second or even third in priority to some businesses it felt like it was first on the list for M&N.

Michael Cannon Photography
3 reviews
Professional and friendly service. I called and in less than 2 hours Matan arrived. He programmed and cut my Nissan key in less than 20 minutes. Great price!

Brian Buettin
7 reviews · 3 photos
nice guy. came out quick and saved me from having to go do the dealer.

Maria Ciolli-Garza
15 reviews · 1 photo
Service provider was quick and professional. Coat was great price.

Edward Poole
Local Guide · 32 reviews · 12 photos
WOW! Talk about timely service the call was answered and within 20 minutes I was off and driving again. Went from feeling stranded to feeling elated with the service provided. Friendly professional responsive. Thank you so much from the both of us.

Carol Anderson
Local Guide · 48 reviews · 41 photos
Great locksmith, superb customer service!

Jill Perkins
9 reviews · 1 photo
We are very happy that we chose M&N Locksmith. Great results and the man who came was professional and nice. It only took a few minutes to complete the job of 3 new locks!

Marcus Render
Local Guide · 14 reviews
Matan was a good man and friendly
Request a free quote today. We look forward to having the opportunity to provide locksmith services for your home, business, or vehicle.