YOUR TRUSTED PITTSBURGH LOCKSMITH.
YOUR TRUSTED PITTSBURGH LOCKSMITH.
WE MAKE THINGS QUICK & SIMPLE
PROFESSIONAL SERVICE WITH QUALITY AND CUSTOMER SATISFACTION
We provide local locksmith services in Pittsburgh, PA. Our locksmith technicians provide locksmith services for your commercial, residential, and automotive locksmith needs. Our certified locksmiths are ready to assist you. Whether you have an emergency lockout or need locks changed, we're here when you need us most.
Vehicle Lockout – Fast Solutions Now!
Are you in a vehicle lockout situation? Keys stuck in the door lock? Not a worry, for all vehicle lockout situations with keys stuck requires a key extraction from the professionals. Attempting to extract a key on your own will result in damages that are sometimes beyond repair. Call the experts and get the problem sorted out fast and hassle-free. Better yet, take advantage of the affordable prices and efficient staff that will have your problem solved in no time at all so you can get back to your routine.
Copy Vehicle Key- Best In The Business
Getting a copy vehicle key doesn't need to be expensive. Cloning a key is simple and easy for those who have the know-how and the right tools to complete the job. Did you know getting a locksmith to copy vehicle key is cheaper than your car dealership? The copy vehicle key job can only be done by the team who specializes in the job. You run the risk of damaging your car lock or ignition if you are using a key that hasn't been copied properly or that has been cut on low-quality materials. Get the job done right today.
New Key Fob- Talk To The Experts
You know that horrible feeling when you feel for your keys and cannot find them. After frantically searching and not finding them, you start researching how much a new key fob is going to cost. Whether your keys are lost or broken, you need a new key fob asap. Ensure you seek advice from a professional about a new key to ensure you get the best deal. Avoid being locked out of your car with lost keys; get yourself a spare just in case you need them. Better safe than sorry. Enquire about the benefits of a new set of keys.
Building Lockout- Commercial Lock And Key Solutions
Here we have the Building lockout team who can provide you with a quality commercial building lockout service. If you have suffered a building lockout, get the professionals to get you back inside fast. Most times, getting you access again is easy and requires picking the lock. Due to the skills and professionals possess, the job can be done without any damage to the lock. No matter what type of business you have, there is a solution that is in hand, ready to be applied to your problem.
Re-key Lock – Quality Services With Great Prices
It is relatively easy and affordable to re-key lock. Getting re-key lock done ensures that the previous keys that you were using will no longer work in the current lock. A re-key lock is a great alternative to getting a full lock replacement done and even costs nearly half of the price. To get a re-keying it takes skills and the right tools to use the existing pins and create a new combination. Once the new combination has been completed, you will be given a new set of keys making the previous keys useless. Enquire today.
Install Hardware – Product Installation With Fast Service
Do you need a locksmith to install hardware? A locksmith can install alarm systems and even fit a new door lock to your vehicle. These days it can be hard to find a reputable locksmith company that will install hardware for a legit price and quality products. Stop searching and go with the locksmithing team that can install whatever type of security hardware you need. Not sure what products are suitable for you? No worries, the team can offer valuable advice about the right products for you, order them in, and install them for you. Call the team today.
Repair Hardware – Get Everything In Working Order Again
Do you need a locksmith to come to your location and repair hardware that is malfunctioning? That won't be a problem. With affordable prices and fast services, there is no need to look anywhere other than the locals who are willing to go above and beyond to repair hardware, so everything is up and running again fast. From repairing locks to repairing key fobs that suffered damage. To get more information about the affordable prices and what the team can repair for you, pick up the phone and talk about your problem today.
The Best Locksmith Pittsburgh Can Offer
We are at M&N Locksmith Pittsburgh classed as one of the best locksmith service provider in Pittsburgh without a doubt. Locksmith Pittsburgh services that are indisputably the more superior due to our attention to details and paying mind to what our clients want from us. Years of experience has got us very much familiar with the requirements of the locksmith Pittsburgh servicing. Don't be dismayed, we have just what you need; fixing, Installation, repair, re-keying, key duplication or replacement, copying and lockout solutions, all available to you at the dial of a few numbers.
Get In Touch For You Vehicle Lockout Needs
M&N Locksmith Pittsburgh offers various locksmith services, one of which is catering for any type of vehicle lockout needs. A vehicle lockout won't give you a notice before it happens, it just do and most times you can't do anything about it on your own and that is why you need to call on expert immediately to help you out. Never get stranded for too long, we can have that vehicle door unlocked and have you back on the road again or grant you assess to your own vehicle in no time.
Get You A Quality Copy Vehicle Key Today!
What are you going to do when you've got that situation that needs the attention of an expert locksmith? What you should is to call on M&N Locksmith Pittsburgh as we have got the expertise to attend to your locksmith needs including getting a copy vehicle key. You never know when that copy vehicle key may come in handy, get you a professional locksmith company that can give you that desired satisfaction. Try us once and you'd want to give us that life contract to handle all your lock and key needs.
Superior New Key Fob Anytime You Require It
Get that quality key and lock services whenever the need may arise, we are situated in Pittsburgh, PA to serve you top notch quality locksmith services. We can make that new key fob that you want without issues and you can be assured of a hundred percent satisfaction. Get M&N Locksmith Pittsburgh services that you can trust— that new key fob will be made with ultimate care and precision to give you just want you need. We are available 24/7 a day to serve you, even if it is an emergency need.
Superlative Building Lockout Services In Pittsburgh
Having issues with your building locks? Don't know how to go about it? Why don't you get in touch with a M&N Locksmith Pittsburgh expert and see how swiftly your building lockout issues will be resolved. We don't play around with our services, we are absolutely out to deliver the best in lock and key services, call us when you've got a frustrating building lockout situation and we will be there faster than you can blink to get you back inside, we know you already miss the comfort of you home. Call us now!
Better Than The Rest Re-key Lock For Your Need
Need to replace your lock or key, you already know we are the best in Pittsburgh, PA. We are proud of our services and so will you if you hire M&N Locksmith Pittsburgh for any re-key lock service that you may need. Re-key Lock service that you can trust is within your grasp, we are not so far away. Call us and find out the closest of our locksmith service response team to you. We are experienced and have been doing this long before there was a sun over the earth.
Need Install Hardware Service? Call Us Now!
Our customers are always glad whenever we complete a job for them, you too can become our customer and be delighted you got the best locksmith service from M&N Locksmith Pittsburgh. We are your sure bet in getting that install hardware service, whatever the type of hardware, we can most definitely get you a install hardware that will give you no issues. You can contact us from anywhere in Pittsburgh, PA, we will be there anywhere to render our superior services. We provide exquisite services at a modest price. Ca us now!
Get The Perfect Repair Hardware Service!
It is one thing to offer a service, it is another thing to be actually good at it, it is then another thing to be an expert at it. M&N Locksmith Pittsburgh has got expert technicians who can give you that perfect repair hardware, our locksmiths are very skilled and trained to deliver that repair hardware need that fits your requirement. Every single time we go out on a job, we go with the right set of tools and equipment to give that quality service, we don't give excuses and we don't cause delays.
Available For That Locksmith 24-7 In Pittsburgh, PA
M&N Locksmith Pittsburgh offer 24 hours a day 7 days a week service, that means you don't have to worry about what time of the day or night you need our service. A locksmith 24-7 in Pittsburgh, PA is always available to you. Emergency situations can arise at any time and that is why we have an available locksmith 24-7 in Pittsburgh, PA to cater for all your locksmith emergency needs. You don't have to worry about how quickly we can get to you, a locksmith fully equipped is on their way.
Who You Gonna Call A Locksmith? Here To Serve!
We have got it all worked out for you— M&N Locksmith Pittsburgh has got a team of professional locksmiths at your service, so who you gonna call a locksmith? We are your number one choice service provider, we are definitely ready for whatever lock or key troubles you may be having, again, who you gonna call a locksmith? A locksmith that is highly skilled, trained, proficient and versatile, able to improvise to proffer the best solution for your locksmith needs. We are that locksmith company in Pittsburgh, PA with superlative service.
Best Locksmith Service Experts – Handling Your Jobs with Expertise
M&N Locksmith Pittsburgh is an excellent brand known for providing repairs and maintenance for cars and building doors. We boast of the best locksmith service experts in Pittsburgh. We do outstanding jobs with excellent delivery. Let the best locksmith service experts handle your automobiles today. We give satisfactory services to our esteemed clients. This makes them trust us always. Providing you with exceptional locksmith service is the core of our service. We handle locking and unlocking of cars and garage doors like a pro. Give our service experts a trial today.
Car Key Replacement Pittsburgh: Excellent Replacement Service
You need not worry about getting replacement for your lost or damaged key. M&N Locksmith Pittsburgh make durable car key replacement in Pittsburgh for clients. Whether you need a replacement for your automobile keys, get it done from us today with ease. We are always in business to provide you with car key replacement in Pittsburgh which serves your purpose well. Our experts do a great job of making custom keys. Get in touch with our company today to get your car key replacement done. You won't regret a bit of our service.
Car Locksmith Pittsburgh – A Durable Car Locksmith Service For Everyone
M&N Locksmith Pittsburgh is a locksmith company that have experts who are well-grounded with locksmith services on cars. We provide residents of Pittsburgh with car locksmith Pittsburgh service they can rely on always. You do not have to stress yourself to get your damaged car ignition repaired. Also, if you need responder key or car key fobs, never hesitate to come for quality car locksmith Pittsburgh today. You will get nothing but the best. Never get stuck in the hands of a quack. Get quality locksmith service form us today.
Automotive Locksmith Pittsburgh PA – A Locksmith For All Car Repairs
Automobiles need regular maintenance. The key components also need quick repair in the case of damage. For this reason, you need a swift locksmith that can help handle your automobiles competently. M&N Locksmith Pittsburgh is an automotive locksmith in Pittsburgh, PA. For your damaged car ignition, car keys, you can call us for automotive locksmith Pittsburgh, PA service. We have experts who can repair your automobiles damaged parts. Trust us with locksmith job while you focus on other important things. We operate 24/7 to attend to your repair needs always.
Car Key Replacement Pittsburgh PA: Quality Replacement Job
M&N Locksmith PA is a locksmith brand that get you covered on various aspect of locksmith services. Getting your car key replacement is a breeze with us. We are in business to make car key replacement Pittsburgh, PA possible for our clients. Keys do get old and they can get missing if not well handled. This is why you should get a car key replacement Pittsburgh, PA brand you can trust. We do car key replacement for all kinds of automobile. Come get our excellent service and you won't ever be disappointed.
Car Locksmith Pittsburgh: A Swift Car Locksmith Service For You
Whether you are in the automobile business or you own your own car. You can always reach out to us at M&N Locksmith Pittsburgh to get durable car locksmith Pittsburgh services. We make car keys using the latest technology and hardware components. You can get quality car key fobs, ignition key or transponder key from our company. We are a brand you can rely on as a car locksmith in Pittsburgh. We are in business to provide quality services with excellent delivery. We always make our service flexible and accessible.
Auto Lockout: Access To Your Cars Without Worries
M&N Locksmith Pittsburgh operates in Pittsburgh and provide you with durable locksmith services on automobiles. If you experience auto lockout, you can call on our company to help carry out unlocking on the car. We have technicians who have good understanding of locksmith services. With us, auto lockout becomes less of a problem. You can access our services anytime. Our unlocking service comes at a reasonable price. We do quality jobs that clients will be satisfied with. Call on us if you ever experience auto lockout. We are always at your service.
Car Lockout: Gaining Control Of Your Car
With our locksmith services at M&N Locksmith Pittsburgh, clients are afforded the smooth use of their automobiles. We provide unlocking service in the case of car lockout. You do not have to get hooked in the awkwardness caused by car lockout. We respond swiftly in emergency situation to save the day for you. Rather than get stuck in a car lockout which may disrupt your daily schedule, get the service of our professional locksmith services. We are always eager to help our clients get out of any automobile problems they may be facing.
Unlock Car: Proficient Unlocking Of Your cars
M&N Locksmith Pittsburgh stands out as a competent brand that do unlocking of car doors. You do not have to be panicky when your car is locked. We are known to help automobiles owners unlock cars with ease. Our team of technicians are capable and our services are excellent. We have experts in the business of helping to unlock cars that are locked for whatever reasons. We are always open for business. We do unlocking of cars using the best available tools. Get in touch with us to day for your car unlocking.
Unlock Car Door: Unlocking Cars Doors Like A Pro
Need the service of a locksmith that can handle your repair job just the way you envision it? Call on us at M&N Locksmith Pittsburgh today. We make the services available to our clients at all times. We unlock car doors with proficiency and deliver your car safely to you. You can always bank on us to help unlock car doors in situation where it is locked and refuses to open. We make excellent delivery a priority. Anytime you need quality service, reach out to us for the best experience.
Auto Car Locksmith - Car Locksmith You Can Trust
PA M&N Locksmith Pittsburgh is that company that can take care of all your auto car locksmith issues, our locksmith can make, cut and replace keys, our expertise covers all these aspects, so you don't have to worry about getting the wrong service. All you have to do is let our auto car locksmith in on whatever troubles you are facing with your car locks and they will be there before you know it to get everything resolved. Our services can be administered on the spot, and wherever you may be.
Locked Out Of Car? Contact Us Now!
PA M&N Locksmith Pittsburgh has got all your car lock problems sorted, you just have to get in touch with us as we can solve your locked out of car situation speedily and effectively. Been locked out of car can be a very unpleasant event as you might even be at a mall's parking lot with big shopping bags, only to discover you have been locked of your car. Situations like this needs the attention of an expert locksmith, ours will be there within minutes to resolve the issue on the very spot.
Locksmith For Automobiles - Instant Locksmith Services
PA M&N Locksmith Pittsburgh is a company that handles car lock issues, we are that superior quality locksmith for automobiles service provider and you can totally reach out to us for any car lock troubles. If it is something that is really urgent, trust us to deliver within time. You won't find a better locksmitth for automobiles as we are supreme to all others, so what are you waiting for? Sure you want to be able to get access to your car again? You might want to give us that urgent call now.
Unfortunately I Lost My Car Keys. How Soon Can I Get A Replacement?
PA M&N Locksmith Pittsburgh understands your situation, we are an expert key maker and cutter, and we can definitely help restore your lost car keys. So if you are in a "I lost my car keys" situation, then you don't need to worry much, we are available to get you a replacement car key so that you can access your car again. We have got a team of expert locksmiths who are qualified and certified to solve your "I lost my car keys" situation, call us now.
Transponder Key Replacement - Superior Car Key Services
Trust PA M&N Locksmith Pittsburgh to have your transponder key replacement done perfectly, transponders are important to key remotes and we can sure get it right. Our experts are available to restore your transponder key whenever you need it so. Get a transponder key replacement with us and you will have gotten yourself the perfect one for your car as we are committed to always ensuring our services are heavily laced with quality. You can be sure you are dealing with best service provider, so why don't you give us a call!?
Auto Key Locksmith - Always Your Best Choice
Should you be looking for an auto key locksmith service, then you would have found the best in PA M&N Locksmith Pittsburgh. We are definitely your one stop shop for all things concerning car locks and keys. Talk of the quality of our services, the commitment to ensuring your satisfaction and reliability to deliver on time as at when needed, we are that one auto key locksmith that won't ever disappoint. Make us the ones you call for when you need to have a car key cut, made or duplicated. Call now!
Chip Key Replacement - Your Top Experts!
Guaranteed to get a chip key replacement for your car that works perfectly without any issues by PA M&N Locksmith Pittsburgh service provider. We are determined to ensure you get nothing but the best chip key replacement, this you can expect from us as we have able hands and capable locksmiths who have many years of experience in the business. You are sure to get a chip key replacement that works perfectly with your car and you will be glad you can access your car remotely again without worries. Make sure to call.
Auto Keys Made - Get Superior Keys Made
Get your auto keys made by PA M&N Locksmith Pittsburgh; a company you can trust to attend to all your auto keys and locks issues expertly. We understand one can misplace their car keys or it can get broken, in most cases, one doesn't have a duplicate to cover for the lost or broken key and then it becomes most pertinent to recover from this by getting new auto keys made. Getting a key made is not the problem, the problem is getting an expert locksmitth service for it. Call us now!
Automotive Key Cutting - With Us You'll Only Get Premium Services
PA M&N Locksmith Pittsburgh addresses automotive key and lock needs, we made it our area of expertise as we hope to be able to help in situations where a car key lock is lost or broken. We provide such services as automotive key cutting to help people get access back to their car or perhaps, they just need a duplicate key for emergencies or need to replace a lost key. So, for when you need that automotive key cutting services, do not hesitate to reach out to us today.
Chip Key - Excellent Services At You Request!
These days, the ever increasing need for security has brought about many changes to car keys, from the VATS to the RFID, all of these have all been introduced to reduce theft of cars and today there has been a drastic reduction in car theft. Now, cars have chip keys; keys that have chips embedded in them and each is particular to one car. PA M&N Locksmith Pittsburgh is just the right one for when you need to reprogram your chip key, we have many years of experience in solving such problems.
Get The Best Ignition Key Services In Pittsburgh - Amazing Rates!
Your ignition key plays a big part in your life- you'll probably figure this out when you have to go somewhere and you can't find it. If you've got any issues with your key and you live in or around Pittsburgh, M&N Locksmith Pittsburgh is the locksmith to call. Give us a call if you've lost your ignition key and need a replacement. Need a new transponder key? We'll get you the best. Need transponder key programming? We offer transponder key programming at the best rates in Pittsburgh, PA.
Best Auto Locksmith Service In Pittsburgh, Hands Down
If you've got any issues relating to your ignition keys or your car locks and you're thinking about going to your car dealership but the prices are high, why not try our auto locksmith service? We offer top quality service at the best rates in Pittsburgh. Call us to unlock your car if you've lost your keys. Our mobile service is perfect for when you've lost your keys or they won't work in an emergency. Get the best rates in transponder and remote key programming. Call us for all auto locksmith services.
"I Lost My Only Car Key" - Well, Give Us A Call And We'll Get You A New One
If you're ever in that 'lost my only car key' situation, trust us, it can be anything from mildly frustrating to life-threatening. Call M&N Locksmith Pittsburgh if you need a new car key in Pittsburgh and you need it fast. We make car keys of all types- plain metal, transponder and remote keys, and for all brands and models of vehicle. Our service is mobile, so if you're ever in that 'lost my only car key' situation, just call us up.
Give Us A Call If You Need Locksmith Car Keys In Pittsburgh
If you've had your car key for a while, you may notice that it's become smoother over time. That's a sure sign of wear on your keys, and eventually the key will stop working. To get locksmith car keys in Pittsburgh, why not call M&N Locksmith Pittsburgh? We offer the best locksmith car keys service at the best rates you can find in the city. Contact us for car key cutting, transponder and remote key replacement and programming. Get the best locksmith car keys service in Pittsburgh.
Get Keys For Cars Of Any Model - Best Rates Guaranteed
If you need keys for cars of any brand and any model in Pittsburgh, the best locksmith to call is M&N Locksmith Pittsburgh. We offer high speed car key replacement services so you don't have to wait a second more than necessary. Call us to get a new key for your car. Got a programmable chip key? We offer key programming for transponder and remote keys. We're the best auto locksmiths around here, so if you need anything to do with keys for cars in Pittsburgh, we're your plug.
Cut Car Keys Quickly - Let's Get You Moving Again
Imagine your car key failing when you're on the interstate or on some lonely road somewhere. No, don't imagine having to hitchhike out of there. Call us instead; we cut car keys. M&N Locksmith Pittsburgh offers a mobile key cutting service that is tailor made for those situations where you need to get a new car key fast. Call us if you need to cut car keys in an emergency and we'll be there fast. Transponder key issues on the road? We'll replace and program a new one for you.
Lost Car Keys? No Problem - We'll Get You A New One
If you've lost car keys before, you'll know it's a real hassle to look for them; those things seem like they are deliberately playing hide-and-seek sometimes. Call M&N Locksmith Pittsburgh and get replacements for lost car keys if your keys are lost in earnest. Need A new transponder key? We offer replacement and programming for transponder keys for all brands and models of cars.Need a new remote key? We replace and reprogram those as well. Need a new car key in an emergency? We'll do it fast.
Make Car Keys With Just One Call - Best Rates In Pittsburgh
If you need to make car keys in Pittsburgh for any reason, M&N Locksmith Pittsburgh is the locksmith for you. Need to replace a spare? We'll cut you a new one. Need a new key for your car lock because the old one is worn out? We'll make you a new one that will last even longer than the last. Need a new transponder or remote key made? We make car keys for a living. Our rates are the best, so feel free to give us a call.
Get A Car Key Made For You - Fastest Service, Best Rates In Pittsburgh!
If you're in Pittsburgh and you need a new car key made for you, M&N Locksmith Pittsburgh is the one to call. Get a new car key for any make and model of vehicle and get it at the best rates on the market. Give us a call if you need a new car key made and it's an emergency; we're fast and mobile. Need a new car key but in a remote place? We'll come find you and we'll serve you quick as you like.
Transponder Key Service - Best In Pittsburgh
Call M&N Locksmith Pittsburgh and get the best service for your transponder key at the best rates in Pittsburgh. Need a new key? We can get you one. Need to program or reprogram a transponder key? We offer the quickest key programming service you can find anywhere. Need to repair a faulty key? We offer repair services for your key as well. We offer the best quality transponder keys for all makes and models of cars, and we offer programming services for them as well. Make us your plug for the best service.
Quality Locksmith Services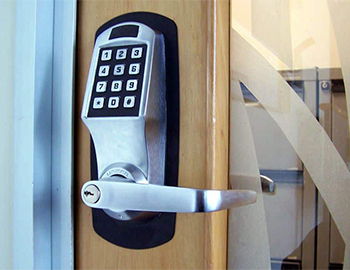 Commercial
Time is money – we are here to assist you in security solutions for your business. We can do fresh lock installations, re-key existing locks, and more!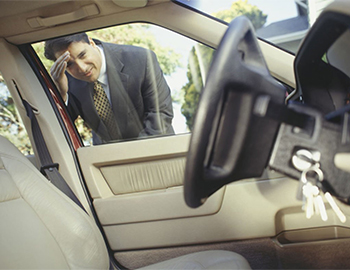 Automotive
Accidentally locked yourself out of your car? You can always call M&N Locksmith Co. of Pittsburgh and we will immediately send one of our experienced car locksmiths.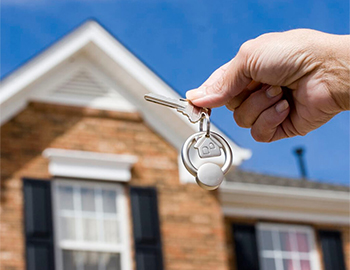 Residential
Our professional team will work with you to understand your home needs and deliver home security solutions for you at the most affordable rates in the area.

Courtney Morgan
Local Guide · 26 reviews
From the first phone call to getting inside my apartment only to 50 minutes. Matan was kind and professional, I am forever grateful.

Lee Hebert
7 reviews
I googled locksmith and my zip code and M&N Locksmith popped up first. I called, Matan answered and we scheduled an appointment for the next day (could have been same day, but my need was not urgent). Matan was very professional, knowledgeable and helpful in pointing out a few other things. He even consulted on another issue I'm having, made a call to a business associate and I'm getting that issued fixed today as well. Couldn't have been more satisfied actually. In a time where customer service comes second or even third in priority to some businesses it felt like it was first on the list for M&N.

Michael Cannon Photography
3 reviews
Professional and friendly service. I called and in less than 2 hours Matan arrived. He programmed and cut my Nissan key in less than 20 minutes. Great price!

Brian Buettin
7 reviews · 3 photos
nice guy. came out quick and saved me from having to go do the dealer.

Maria Ciolli-Garza
15 reviews · 1 photo
Service provider was quick and professional. Coat was great price.

Edward Poole
Local Guide · 32 reviews · 12 photos
WOW! Talk about timely service the call was answered and within 20 minutes I was off and driving again. Went from feeling stranded to feeling elated with the service provided. Friendly professional responsive. Thank you so much from the both of us.

Carol Anderson
Local Guide · 48 reviews · 41 photos
Great locksmith, superb customer service!

Jill Perkins
9 reviews · 1 photo
We are very happy that we chose M&N Locksmith. Great results and the man who came was professional and nice. It only took a few minutes to complete the job of 3 new locks!

Marcus Render
Local Guide · 14 reviews
Matan was a good man and friendly
Request a free quote today. We look forward to having the opportunity to provide locksmith services for your home, business, or vehicle.